Founded 50 years ago, Brumfield & Associates Architecture, P.A. is a Jackson based firm offering 200+ years of aggregate experience in a broad range of building types, including: Educational, Municipal, Commercial, Industrial, Institutional, Ecclesiastical, Lodging, Medical and Military. Our team is comprised of two Principal Architects, two Architects Emeritus, a Landscape Architect Associate, Project Managers, Intern Architects, and the requisite support staff. As an advantage to our clients, our progressive, but reasonably sized firm allows Principal level involvement in all projects resulting in the highest possible level of technical and creative competence.

Brumfield & Associates Architecture, P.A. enjoys a large base of repeat clientele; this is the best testimony to our ability to design and manage projects effectively, timely and within budget. In our design philosophy, our objective is to listen closely to the design and budget needs of our clients. These needs are then reviewed, interpreted and transformed into practical and efficient building solutions. The materials and construction technology we individually select for each project is based on many factors including priority considerations for the long term energy efficiency, maintenance and durability of the various building systems.

Principal Architects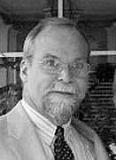 Harold C. Brumfield Jr. CSI, CCCA, AIA
Mr. Brumfield grew up around the Architecture business. His father, Harold C. Brumfield, Sr. founded the firm in 1957. Hal Brumfield continued the practice becoming a principal of the company in 1985 and in 2005 he became the owner. By choosing to keep the size of the firm on the smaller end of the scale, Hal is able to remain hands on and fully involved with every project he takes on. Mr. Brumfield's talents extend to a variety of diversified projects including commercial office buildings, medical facilities, church worship centers, manufacturing plants, restaurants, multi-family housing and subdivisions along with working on facilities owned by the state of Mississippi. This brad experience has given him a unique set of capabilities that has allowed Mr. Brumfield to adapt to any client's budgetary needs and architectural vision.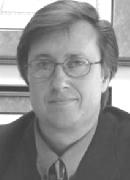 W. Randall Ward AIA, LEED AP
Mr. Ward fully understands the value of sound construction and technology. Throughout his career he has worked on a diversity of projects which include educational, industrial, municipal, healthcare, correctional, airport and military facilities as wall as historic restorations, sports complexes and religious worship centers. Not only does Mr. Ward assist with management as a principal but as a registered architect with over 29 years of professional experience Mr. Ward brings to the firm an intense focus on the technical aspects of a project, specifically contributing with project management, construction technology, budget assessment, building codes and contract construction administration.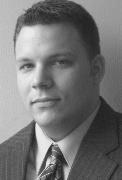 D. Vito Canizaro LEED AP, Intern Architect
Mr. Canizaro brings a young mind with a fresh perspective and a strong passion for design to the team. He is hands on in every aspect of a project from design conception to completion. Mr. Canizaro is gaining a wealth of experience with a diversity of projects such as religious worship centers, banks, commercial office space, residential housing and historic restoration. Mr. Canizaro is continuing his education in environmental design where he recently acquired the title of LEED AP (leadership in Energy and Environmental Design Accredited Professional). He has also been designing additions and involved with restoration projects on historic homes in Canton, MS.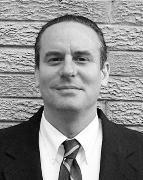 Chris A. Baldwin
Mr. Baldwin comes from an architectural millwork and construction background which gives him a real advantage in his profession as a CADD operator and Project Manager with the firm. As a Project Manager, Mr. Baldwin is onsite overseeing every detail of the construction phase of the project and assuring that it is completed in accordance with the schedule. As a CADD Operator, Mr. Baldwin supports the design process by generating a project's details and managing the sketches and drawings.